Entries for the House of Illustration & Folio Society's 2016 Book Illustration Competition.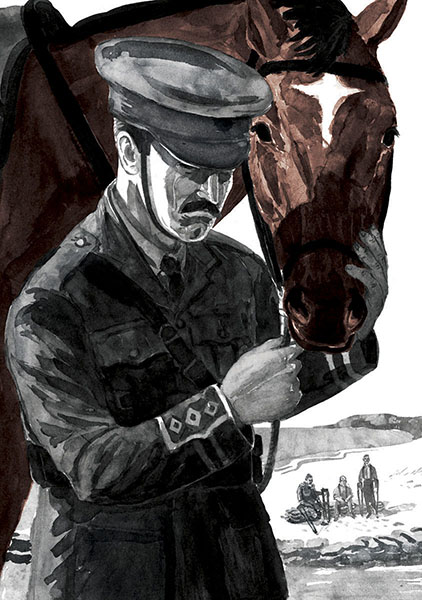 "...the troopers fell silent and sombre as we walked past unending lines of wounded waiting to board the ship back to England."
"They gave us a sporadic cheer as we clattered over the boards and out into the wilderness of no man's land..."
"This was what the soldiers called 'no man's land'."